Hana - Free Character Sprite
A downloadable asset pack
Hana is a free to use character sprite; She matches with my Yume Series asset set that I am releasing.

You can name her something else or use this name if you like.

Download is a zip.
Included outfits are: Casual, Maid Outfit, Gym Uniform, Summer School Uniform, and Winter School Uniform.
Hairstyles included with all outfits are a ponytail and hair down.
Each outfit has 6 expressions. Glasses included in all but gym (but okay to splice on if needed.)
Additional Pose Pack B includes a new pose with the same six expressions, and a choice between glasses or no glasses, and two hair styles. This was a requested pose.
Additional Full Body Pose includes a new full body pose with the same six expressions, choice of having glasses or no glasses, and currently one hairstyle with her Summer Uniform. This was a requested pose.
There will be more outfits for this character in the future. The background is not included but is also available as a free asset that is available on my Deviantart.


Hana CG 1
This is a full scene for Hana.
The only outfit is her maid dress with her hair up.
Her expressions include a smile and frown with and without blushing. You can also choose between her wearing her glasses or not.
Download is a zip. The file is a little large this time but all the images are 1920x1280.
If you need any of her poses/assets in a different outfit or would like to request a new pose be made, send me the details in a comment and I will see what I can do! Any new poses I agree to will be made for free but will be made available to the public to use as well.

RULES
Credit "Noraneko Games"
If you re-upload this to any other site, I require a link back to this page.
Modifications are allowed. (Change colors, new pose, new hairstyle, change clothes, holding things, add blood splatters, makeup, etc)
Not required, but I would love for you to link me to your project!
Using for 18+ is fine as long as it doesn't contain illegal themes/content that could reflect poorly on the Noraneko Games name and reputation.
Credit can be given in the in-game credits, in a note accompanying the game, or on a website where the game is downloaded. Any one of those is fine.
Commercial use in a game is ok if you just let me know you are using it and can provide proof of credit.
Game Jams and Contests are okay.
If you want to use this media for anything other than a game, leave a comment and I'll let you know if it's okay.
A free to use asset for use in Visual Novels, RPGmaker games, etc games. If any problems arise from use of this asset, I will change the rules as necessary. Character fits with backgrounds that are 1920x1280. Size down is okay. If you have any questions, feel free to ask.
Good luck on your projects!
Download
Click download now to get access to the following files:
Hana Pose B - Winter Uniform
3 MB
Hana Full Body Pose - Summer Uniform
2 MB
Comments
Log in with itch.io to leave a comment.
I made another game using your character sprites. I really love your artwork by the way - it's wonderful!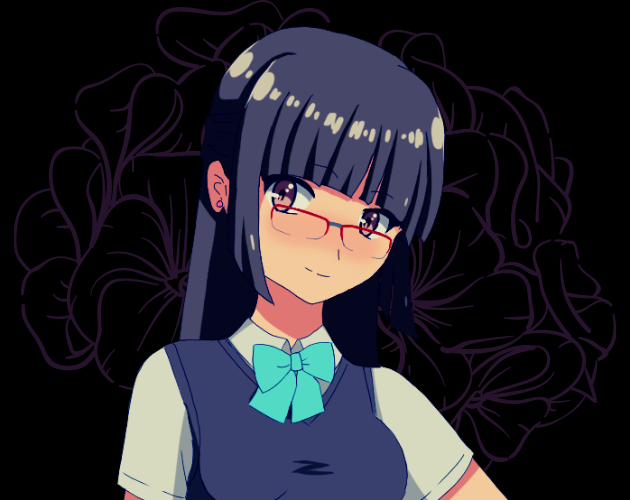 That sounds just fine! As long as it follows the rules above and you can credit me in at least one spot, that would be wonderful!

¡Hola! soy un informático programador estoy entrando recientemente en esto de la creación de novelas visuales como hobby, me encanto tu trabajo y utilizare estos personajes para mi proyecto "Miki", "Miho", "Hana" "Aiko" le daré crédito, por supuesto.
I'll put this in a commercial product but I'll credit you, is that okay?
Show post...

id like an scared face im using these sprites for an mod
I'll work on one as soon as possible. Can I ask what kind of mod?
Nice artwork! Hypothetically-speaking, if someone wanted some free art to come with their software, would it be alright if said art included this right here?
Can I get a little more information for this?
Like, what if someone made a tool to help game-making easier, and they want to make some sample projects to prove that the tool is good? They might want to use some royalty-free art in it, so yeah
Oh, that sounds absolutely fine! Just make sure to follow the rules listed and that is a perfectly good use for these assets!
hey man thank you so much for this i'll link you in credits
Thanks, I use it for my visual novel. I'll Link it to you when it done.
I eagerly await your next additions!